Warsaw, Budapest, Vienna & Prague – Honoring the Jewish Heritage
Booking Dates
07/15/2021 through 09/07/2022
Travel Dates
07/15/2021 through 09/23/2022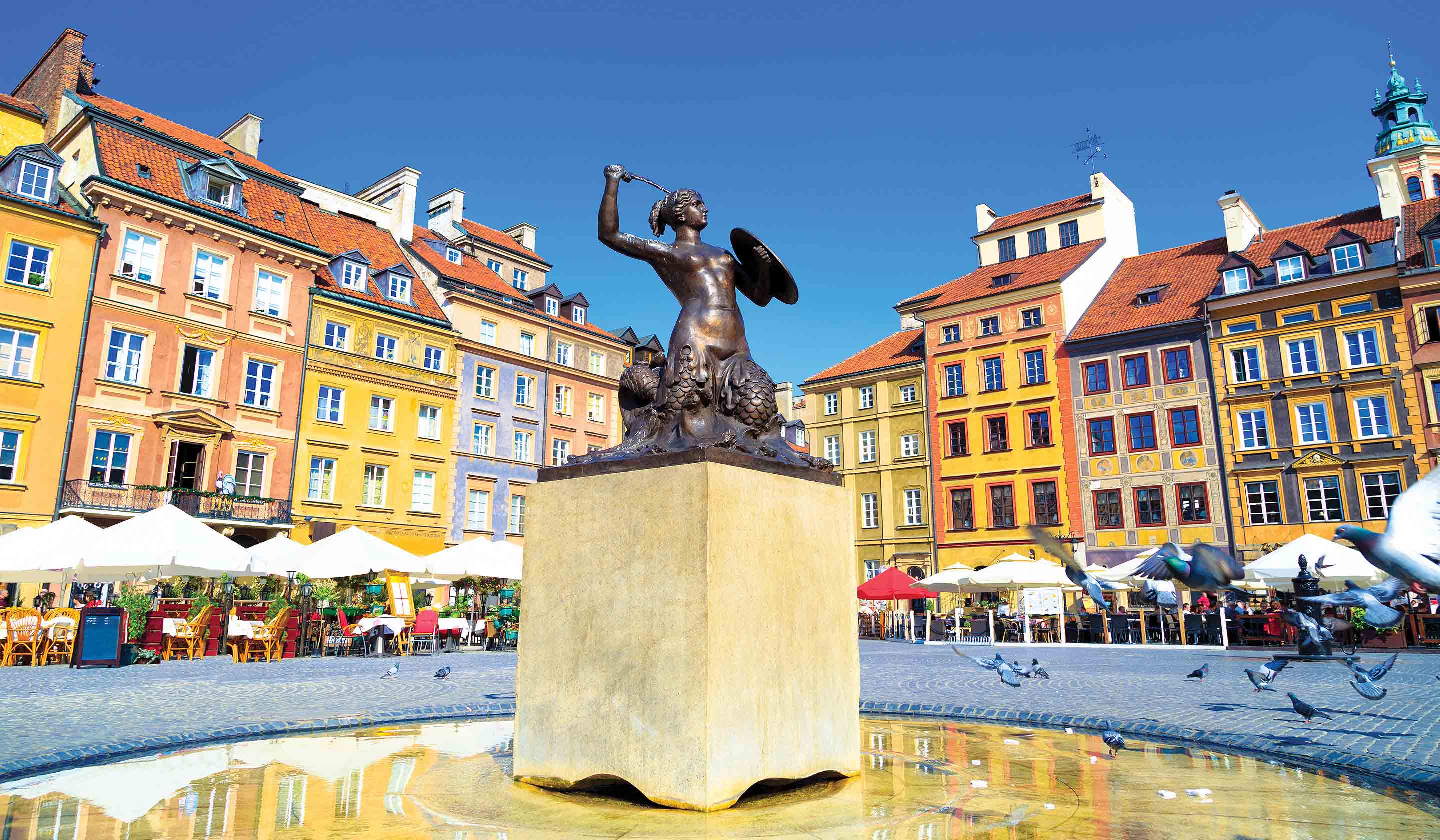 Warsaw, Budapest, Vienna & Prague – Honoring the Jewish Heritage


Become immersed in the cultural legacies and poignant history of the Jewish communities of Warsaw, Budapest, Vienna and Prague on this special Jewish heritage tour. Emotionally stirring, historic sites are inextricably linked to their Jewish heritage, offering a chance to learn, in depth, reflect and remember the sacrifices that were made there.
Sites include the Ghetto Memorial, the Jewish Historical Institute, Nozyk Synagogue and the Museum of the History of Polish Jews (POLIN) in Warsaw; Kazimierz (the former Jewish Quarter) and Plaszów concentration camp in Kraków, with a stop at Oskar Schindler's factory; and the poignant museum and memorial in Auschwitz-Birkenau. In Budapest, visit Dohány and Kazinczy synagogues in the Jewish Quarter; the Holocaust Memorial; and enjoy private access, prayer and a Q&A with the Rabbi at the Frankel Synagogue. A walking tour of Old Town Bratislava offers insights on the Jewish Holocaust in Slovakia. Explore Leopoldstadt, the Judenplatz, the synagogue and the Jewish Museum in Vienna; and Terezin concentration camp, the Czech Republic's Memorial of National Martyrdom, the Museum of the Ghetto and Josefov, Prague's historic Jewish Quarter, during a stay in Prague.
| Day | Description | View All |
| --- | --- | --- |
| Day 1 | Warsaw, Poland | Details |
| Day 2 | Warsaw, Poland | Details |
| Day 3 | Kraków, Poland | Details |
| Day 4 | Kraków, Poland | Details |
| Day 5 | Budapest, Hungary | Details |
| Day 6 | Budapest, Hungary | Details |
| Day 7 | Budapest, Hungary | Details |
| Day 8 | Bratislava, Slovakia | Details |
| Day 9 | Vienna, Austria | Details |
| Day 10 | Vienna, Austria | Details |
| Day 11 | Prague, Czech Republic | Details |
| Day 12 | Prague, Czech Republic | Details |
| Day 13 | Prague, Czech Republic | Details |
| Day 14 | Prague, Czech Republic | Details |